General: Visit all year round- London city
Posted by
Arran
on 2015-11-04 00:00:00 UTC
Hogwarts in the Snow – The Making of Harry Potter
Until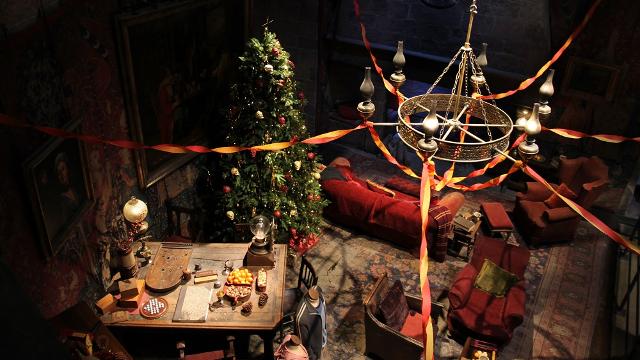 Celts: Art and Identity at the British Museum
Think you know what being Celtic means? The British Museum invites you to delve into the Celtic identity – both ancient and modern – in the fascinating exhibition Celts: Art and Identity. Starting with the origins of the Celts around 2,500 years ago, you'll go on a journey exploring the invention and reinvention of Celtic culture over the years and across the globe. See magnificent Iron Age treasures including the Waterloo Helmet and Battersea Shield, found in the depths of the river Thames, and other objects from across the UK including Roman jewellery, rare early medieval manuscripts, striking stone crosses and an exquisite Liberty tea set. Plus, there are some major international loans, showing the strong, interconnected influence of Celtic culture across Europe and the world.
Wellcome Collection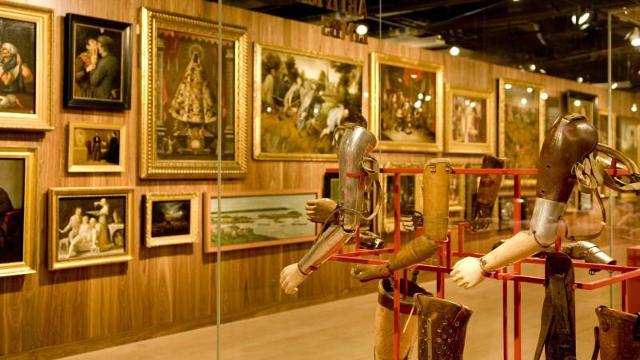 Wellcome Collection is a free destination for the incurably curious. Explore what it means to be human through a unique mix of galleries, events and meeting, reading and eating places.

Upstairs Medicine Now and Medicine Man present exhibits spanning six centuries, from the bizarre to the beautiful, the ancient to the modern, including a Peruvian mummified male, Darwin's walking stick, a gastrointestinal camera the size of a baked bean and a robot used in the human genome project.

Tower of London Ice Rink
From to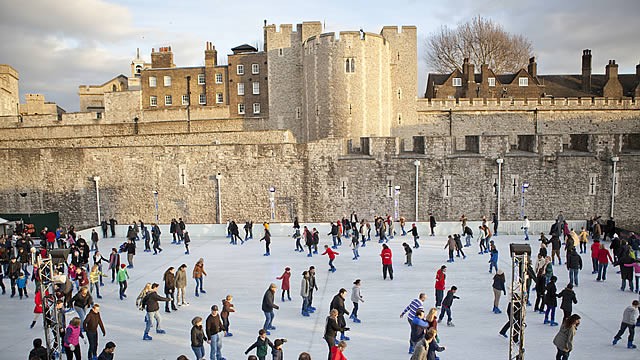 Take in the incomparable surroundings as you glide around in the 1,000-year-old Tower of London moat.
The Tower of London ice rink returns this winter, offering day and evening ice-skating sessions in the setting of the historic London landmark. Catch up with friends and family on the ice or enjoy a romantic skate under the starry sky, followed by a hot drink and festive snacks at the Ice Bar & Café.
tell a friend :: comments 0
---