General: What to do while you stay?
Posted by
Arran
on 2014-06-22 11:16:42 BST
Festival of Love at Southbank Centre
From to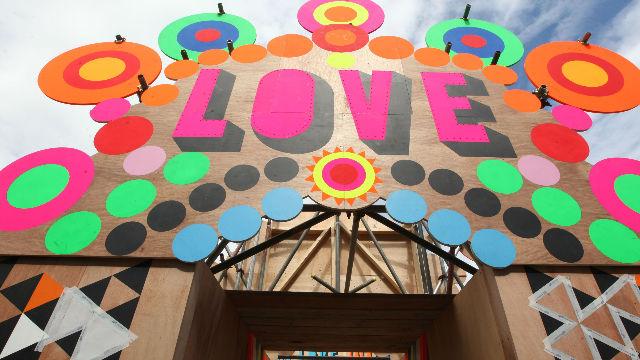 Discover a summer of romance as the Southbank Centre comes alive with the Festival of Love.
A new addition to the Southbank Festival calendar, visitors can expect to encounter a diverse mix of artists, performers, thinkers, philosophers and scientists from across the globe. Brimming with lectures, performances and concerts, the wide range of attractions offer something for lovers of all tastes.
Themed around seven different types of love, this colourful festival brings together a host of events as well as interactive installations, such as the Temple of Agape; a colourful space featuring words of love, and the Sliding Gate; a series of slides suitable for kids and adults.
Among the other highlights are the What Is Love? exhibition in Queen Elizabeth Hall, which uses film to explore ideas of love; a moving collection of objects by the Museum of Broken Relationships; and a showcase of agony aunt letters to Jackie magazine at Dear Cathy & Claire.
The festival culminates in a weekend of marriage, The Big Wedding Weekend, where dozens of couples are set to tie the knot on stage in Royal Festival Hall and celebrate with special events on the South Bank.
Southbank Centre
Belvedere Road, London, SE1 8XX
Brockwell Lido

London may not have a beach, but what it lacks in a coastline, it more than makes up for in outdoor pools, or 'lidos'.
Take a look at our selection of lidos below, from the purpose-built swimming pools of London Fields and Brockwell Park to the natural ponds at Hampstead Heath.
Please note that many, but not all, of London's outdoor pools are closed during the cooler months so make sure you call ahead before visiting. See our swimming section for a full list of indoor and outdoor pools across London.
Notting Hill Carnival 2014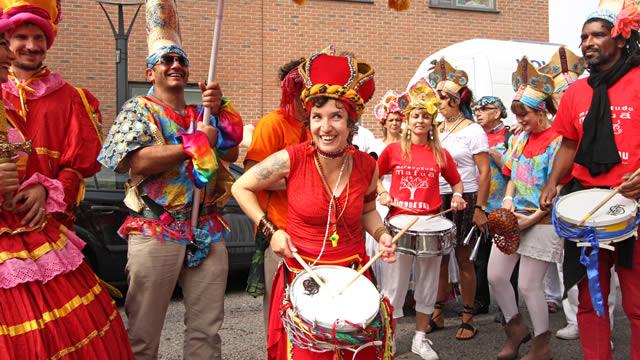 The streets of West London come alive every August Bank Holiday weekend as London celebrates Europe's biggest street festival – the Notting Hill Carnival.
With a Caribbean theme that sees West London packed with steel bands, Calypso music and tempting food stalls, the Notting Hill Carnival is a huge party. And everyone is invited!
Expect a sea of colour as amazing floats and costumed performers wind their way through the streets of London. Whether you want to join in the fun or simply watch the crowds go by, don't miss the chance to be part of one of London's biggest and best annual events.
Sunday at The Notting Hill Carnival is Children's Day, with a shorter parade route. It's also the day that the costume prizes are awarded. Bank Holiday Monday sees the main parade. In the evening, the floats leave the streets in procession and people continue the festivities at the many Notting Hill Carnival after-parties.
The History of Notting Hill Carnival in London
First held in 1964 as an offshoot of the Trinidad Carnival, the Notting Hill Carnival has remained true to its Caribbean roots, bringing a spirit of diversity to London.
When the Notting Hill Carnival first started, around 500 people attended. Today it attracts hundreds of thousands to London, and continues to grow in popularity. You can expect to see some 50,000 performers and 40 sound systems. Around 2.5 million people attend over the Carnival weekend.
Travel to Notting Hill Carnival
London public transport is the best way to travel to the Notting Hill Carnival. Allow extra time for your journey as a number of local Tube stations are closed. See the Transport for London website for full details.
Bank of England Museum
Free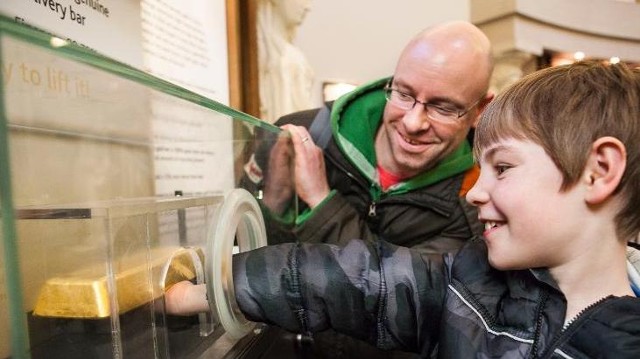 Museum housed within the Bank of England which traces the history of the Bank from its foundation by Royal Charter in 1694 to its role today as the nation's central bank.
There are gold bars dating from ancient times to the modern market bar, coins and a unique collection of banknotes. There are also many items you might not expect to find, such as the pikes and muskets used to defend the Bank; the Roman pottery and mosaics uncovered when it was rebuilt in 1930; and documents relating to famous customers such as Horatio Nelson, George Washington and the Duchess of Marlborough.
tell a friend :: comments 0
---