General: What to do while you stay?
Posted by
Arran
on 2014-04-22 11:16:42 BST
Thorpe Park
Attention thrill hunters! For heart-stopping thrills, mind-bending chills and intense forces with a capital G, Thorpe Park is the ultimate theme park destination and day out.
Our thrilling rollercoaster rides are among the highest and fastest in the world. Thorpe Park has extreme rides to satisfy thrill seekers everywhere.
Round The World Yacht Race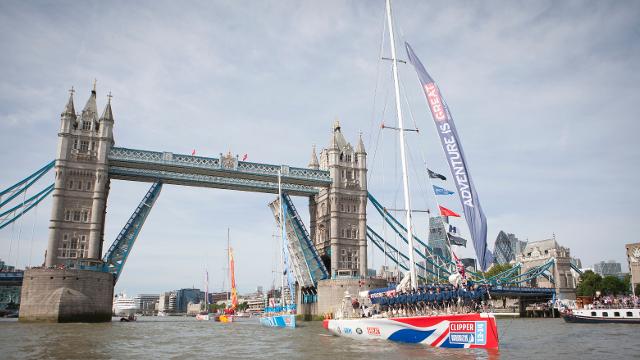 See stunning racing yachts and welcome home the victorious racers at the end of the Clipper Round the World Yacht Race. The 2013-14 edition of the race left London on 1 September 2013 and after an epic 40,000 miles of ocean racing returns to St Katharine Docks - central London's only marina – to a hero's welcome this summer.
The Clipper Round the World Yacht Race is the world's largest fleet of matched ocean racing yachts with 250 crew members. Set up by legendary yachtsman Sir Robin Knox-Johnston, the Clipper Race is designed to provide everyone - regardless of sailing experience - the chance to race across oceans and taste the exhilaration of completing a circumnavigation. The race is split into eight legs and 16 races, with crew opting to do one leg, several or the full circumnavigation.
In July, fans will line the banks of the River Thames to welcome home the race crew. A formal procession will take place between 10am and 5pm, with the twelve 70-ft (21m) state-of-the-art racing yachts parading along the River Thames to Tower Bridge, locking into St Katharine Docks.
Entry is free to the Race Village at St Katharine Docks, with a big screen, live music, DJs, drummers, dancers and international cuisine, all of which is sure to get the capital into the spirit of sailing.
Wimbledon Lawn Tennis Championships 2014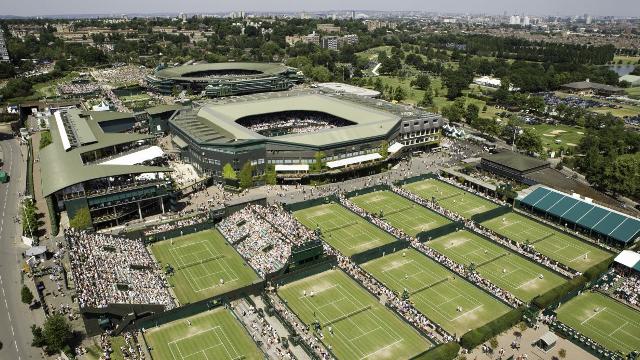 The world of tennis descends on Wimbledon in South West London every summer for two weeks of tennis, strawberries and cream, and good-natured queuing.
Wimbledon is one of four annual Grand Slam tennis tournaments held around the world. It's the world's longest-running and most prestigious tennis tournament. Games are still played on the original playing surface, grass, and there's a strict white-only dress code for players.
The tournament attracts around 500,000 spectators and millions of television viewers worldwide.
During the first week, the early rounds of the Singles and Doubles matches are played, with the top seeds playing on Centre Court and Courts 1 and 2. The Ladies' and Men's Singles Finals take place over the final weekend of the Championships.
Wimbledon Tickets: In Advance
Advance tickets for Wimbledon are allocated via a public ballot, which was first introduced in 1924. The ballot is always oversubscribed, so entry does not entitle you to tickets. Successful applicants are selected at random by computer. It is not possible to request tickets for specific days or courts.
Wimbledon Tickets: On the Day
Almost uniquely for a major sporting event, Wimbledon offers spectators the chance to buy premium tickets on the day – but be prepared to queue!
During the tournament, 500 tickets are available on days one to nine for Centre Court and No.2 Court. Approximately 500 tickets are available on all 13 Days for No.1 Court. You should expect to queue overnight for a chance to buy one of these tickets.
Several thousand ground admission tickets are also available each day. These give you the chance to watch games from the No.2 Court standing enclosure and from unreserved seating and standing on the outside courts, and on the big screen at Henman Hill. Once ground capacity has been reached, queuers are admitted on a one-out, one-in basis.
History of Wimbledon Lawn Tennis Championships
The Lawn Tennis Championships at Wimbledon have developed from the first meeting in 1877, witnessed by a few spectators, to a highly professional tournament attracting an attendance of close to 500,000 people. Players from more than 60 nations compete in front of a crowd of millions worldwide, through the press, radio, internet and television.
Practical Information
tell a friend :: comments 0
---