St Patrick's Day in London 2014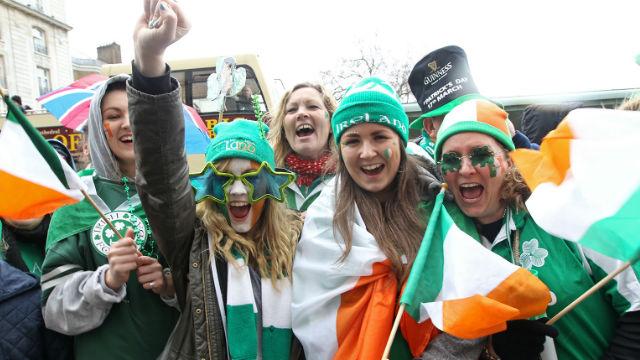 Celebrate St Patrick's Day on and around 17 March with a parade through Central London, a free festival in Trafalgar Square and many more special events.
St Patrick's Day Parade
Every year London hosts a St Patrick's Day Parade with marching bands, floats, street theatre and more. All 32 Irish counties are represented, dressed in their traditional county colours. Other parade participants include members of London's Irish community and other Londoners.
This year the parade takes place on 16 March, the day before St Patrick's Day. Among the numerous marching bands, dance groups and sports clubs you'll easily spot the 5-metre tall firebird breathing a fountain of sparks and a 10-metre high St Patrick.
St Patrick's Day Festival in Trafalgar Square
The free St Patrick's Day Festival in Trafalgar Square is a great chance to experience Irish culture: you can enjoy traditional music, dancing, comedy and film, and sample produce from the Emerald Isle. The 2014 festival will be held on 16 March and is set to be a dance fest, with a focus on the "World of Dance".
Headlining the festival is Riverdance, the world-famous Irish dance troupe that is returning to London ahead of its 20th anniversary tour. Other acts not to miss include performances from cast members of musical The Commitments, Irish folk group Kila and the likes of stand-up stars Aisling Bea and Jarlath Regan in the London Irish Comedy Festival Marquee.
There's also the chance to sample Irish fare such as cheese, salmon and black pudding at the food market on the square.
St Patrick's Day Film and Dance
As part of the festival, see the best of Irish film-making at The Prince Charles Cinema near Leicester Square as part of the St Patrick's Day Film Festival.
Ballroom dancing fans will not want to miss the first edition of the St Patrick's Day Ballroom Dance, which hosts Irish bands in the majestic Westminster Cathedral Hall.
More About St Patrick's Day
St Patrick's Day is celebrated across the capital, with parties in many London pubs and bars. Expect green decor, traditional Irish drinks and lots of fun! You might also find a special menu or two at London's restaurants.
Saint Patrick is one of the patron Saints of Ireland and the day is traditionally celebrated with a feast. There will be an Irish Food Market set up in the square on the 16th. St Patrick's Day is a national holiday in Ireland. St Patrick's Day is also celebrated all over the world, by people of both Irish and non-Irish descent.
Practical Information
For More Information:
Visit www.london.gov.uk for more information about St Patrick's Day in London.
Wimbledon Lawn Tennis Championships 2014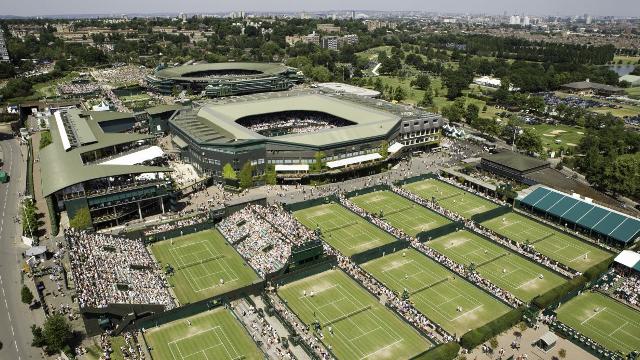 The world of tennis descends on Wimbledon in South West London every summer for two weeks of tennis, strawberries and cream, and good-natured queuing.
Wimbledon is one of four annual Grand Slam tennis tournaments held around the world. It's the world's longest-running and most prestigious tennis tournament. Games are still played on the original playing surface, grass, and there's a strict white-only dress code for players.
The tournament attracts around 500,000 spectators and millions of television viewers worldwide.
During the first week, the early rounds of the Singles and Doubles matches are played, with the top seeds playing on Centre Court and Courts 1 and 2. The Ladies' and Men's Singles Finals take place over the final weekend of the Championships.
Wimbledon Tickets: In Advance
Advance tickets for Wimbledon are allocated via a public ballot, which was first introduced in 1924. The ballot is always oversubscribed, so entry does not entitle you to tickets. Successful applicants are selected at random by computer. It is not possible to request tickets for specific days or courts.
Wimbledon Tickets: On the Day
Almost uniquely for a major sporting event, Wimbledon offers spectators the chance to buy premium tickets on the day – but be prepared to queue!
During the tournament, 500 tickets are available on days one to nine for Centre Court and No.2 Court. Approximately 500 tickets are available on all 13 Days for No.1 Court. You should expect to queue overnight for a chance to buy one of these tickets.
Several thousand ground admission tickets are also available each day. These give you the chance to watch games from the No.2 Court standing enclosure and from unreserved seating and standing on the outside courts, and on the big screen at Henman Hill. Once ground capacity has been reached, queuers are admitted on a one-out, one-in basis.
History of Wimbledon Lawn Tennis Championships
The Lawn Tennis Championships at Wimbledon have developed from the first meeting in 1877, witnessed by a few spectators, to a highly professional tournament attracting an attendance of close to 500,000 people. Players from more than 60 nations compete in front of a crowd of millions worldwide, through the press, radio, internet and television.
Practical Information